Why Fixransomware by Digipedia Is The Most Reputable Ransomware Decrypt Company? Free Sample?
We understood our Digipedia clients that request for free sample of file decryption before purchasing as a way to gain trust. However, our free sample is only offered to the client with Offline-ID ransomware in which the encryption key is hard-coded. Thus, the sample cannot be offered to the clients with Online-ID Encryption, such as: STOP/DJVU, MALLOX, ELBIE, SNATCH, PHOBOS, BTC, FSOCY and many others.
Here are couple of Reasons Why a Free and Single File Decryption Sample Cannot be Offered by Digipedia:
Ransomware Encryption Works just like Windows Bitlocker.
Bitlocker works by encrypting a volume or disk partition so that it can only be accessed by submitting one single private key that can open the entire disk/partition. The same analogy works with ransomware encryption. One unique private and public key combination can also decrypt the entire files. Therefore, partial recovery or sampling is impossible to do because Digipedia technician will reverse engineer the entire key and decryptor regardless of the data amount that needs decryption.
2. Scammers May Forward the Sample From A Hacker as A Middleman to Extort You
Many scammers located in India and Pakistan act as a middleman to forward a free sample from a hacker to make you believe that the sample has been decrypted by them, so that you can get trapped and extorted in the end. By looking at the consideration number 1, it is impossible for any company to decrypt a free sample without prior payment as the difficulty will be similar to the entire files decryption.
However, There are some considerations to take when the sample cannot be offered by Digipedia Fixransomware:
You May Ask For a Reference from the Digipedia Past Clients to Get the Testimonials.
We have a proven track record of success when it comes to ransomware decryption. Our team has successfully decrypted files for countless businesses and organizations, helping them regain control over their valuable data. You may contact our clients' representative, especially in IT department to ask a feedback of our services. However, not all companies are willing to disclose any information regarding the server that has been infected in the past.
2. You may request the payment terms to be made by milestones according to each work phases finished by Digipedia.
When it comes to payment, we understand that every business is unique and has its own needs and constraints. That's why we offer transparent and flexible payment terms, allowing you to choose the option that best fits your budget and timeline. Whether you prefer to make payments by milestones, or opt for a flat fee for the entire project, we will work with you to find the best payment arrangement that works for you. Additionally, we strive to keep our pricing as economical as possible, without compromising the quality of our service. You may also check for our bank account rating — PT. Digitalisasi Global Inklusif (Available only in BNI)
3. You may check for multiple files decrypted by Digipedia from the Past clients.
Our sample files are provided on fixransomware.com homepage. Our clients have been extremely satisfied with the quality of service we have provided, and we have received numerous positive reviews and testimonials from them. This is a testament to our commitment to providing the highest quality service, and it is why we are confident that we can help you regain access to your encrypted files.
4. You may do company visit Digipedia Headquarters in Malang and Sidoarjo/Surabaya to check the company commitments towards data handling standards.
Fixransomware takes data privacy and security very seriously. We have strict data handling standards in place to ensure that your sensitive information is protected at all times.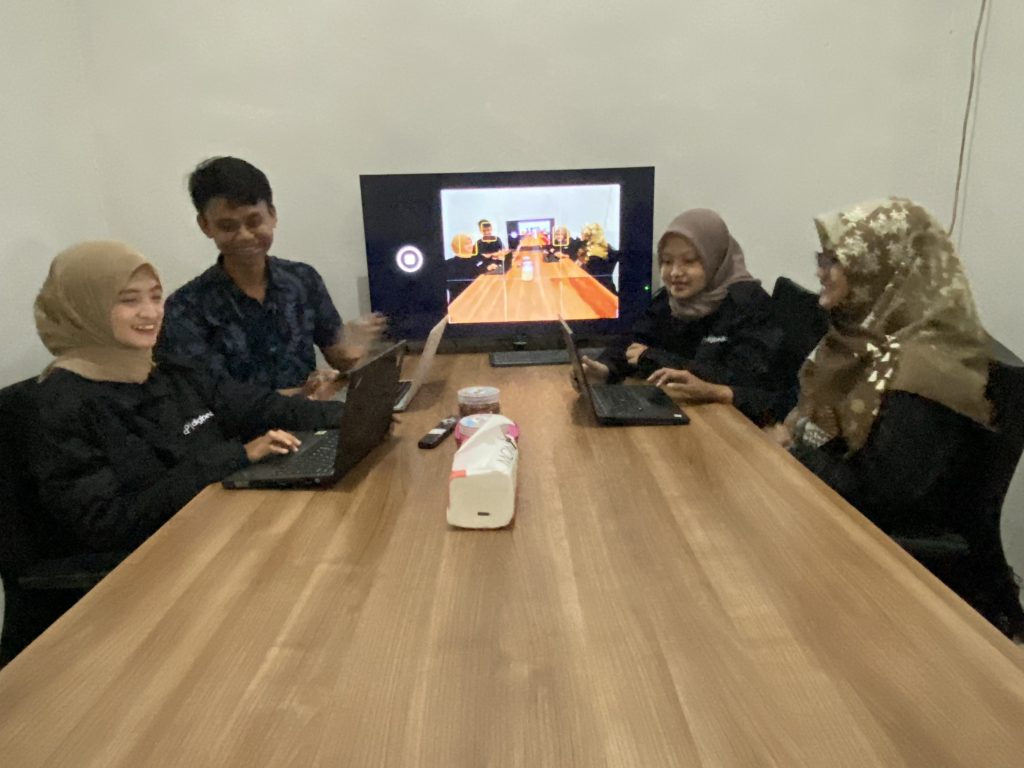 5. You may check the Digipedia clients testimonials from Youtube and Tiktoks.
At Digipedia Fixransomware, we value our customers and are committed to providing the best possible customer experience. Our team is available 24/7 to assist you with any questions or concerns you may have. Whether you need help with the initial assessment or have a question about the decryption.
6. You may check Digipedia documentation on Data Decryption Demo.
Our team is trained to handle sensitive data with the utmost care, and we follow all applicable laws and regulations to protect your information. Additionally, we use advanced security measures, such as encryption and multi-factor authentication, to further enhance the protection of your data.
In Digipedia, we commit to offer transparency, timely, and an economical ransomware recovery service. Our vision supports us to secure multiple business clients, such as MD Pictures, PLN Enjiniring, Daido, Meiji and many others. Please kindly contact our Customer Help for further information regarding our service.